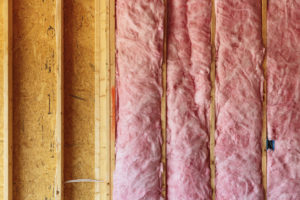 Winter brings with it a world of worries for a homeowner, including higher electric bills, busting pipes, and water damage. There are things you can do, however, to prevent or minimize many of the risks associated with winter.
When it comes to frozen pipes and water damage, some pipes are more likely to freeze and burst than others. Pipes that are most at risk for freezing include pipes located in exterior walls, any plumbing on the home's exterior, and exposed piping in unheated or poorly insulated areas of the home.
Now that you know which pipes are more at risk, there are some preventative measures that can be taken to prevent bursting and water damage. For exterior plumbing, be sure and completely turn off the interior shut-off valve leading to those pipes or faucets, then completely drain spigots and water hoses before the first major freeze of the season. For under-insulated walls, consider re-insulating before winter to not only help protect your pipes, but save on heating and electric costs as well. If a pipe has frozen in the past, or shows signs it has(such as water damage, mold, and moister build-up in the area), chances are that pipe isn't insulated well enough to prevent damage come wintertime.
Another common way to prevent any pipes from freezing or bursting is to, of course, let your faucets drip during freezing temperatures. But what if your pipes do freeze? If your pipes become frozen, use a portable space heater, pipe thawer, or an electric heating pad to thaw the frozen pipe.
If you do decide to reinsulate part of your home to prevent frozen pipes from becoming an issue, Action Rentals has all the insulation blowing equipment you may need. If you end up with frozen pipes, or even have one burst, Action Rentals has pipe thawers, space heaters, and water draining equipment for you too!