Are you hosting a family get together for Thanksgiving and/or Christmas this year? Whether throwing a small, casual dinner or a large, formal feast, advance planning will make sure everything goes smoothly and doesn't wear you out! Some things to consider ahead of time:
The Guest List – Make a list of guests, including the number of children, and inquire in advance about any food allergies or restrictions or alcohol preferences to avoid unexpected and unpleasant surprises.
The Menu – Plan your menu, review recipes and prepare your shopping list. Plan what you can make and freeze ahead of time, what needs to be made when and schedule accordingly. Don't forget to re-stock any bar items needed.
Seating and Serving – Do you have enough tables, chairs and linens? Check your inventory of your china/dishes, flatware, stemware and glasses to be sure you have enough for all guests. What about party equipment you may not have on hand, such as a champagne fountain, chocolate fountain or margarita machine? Let our experts at Action Rentals help!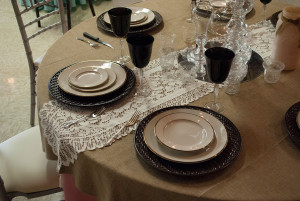 For more tips on holiday party planning in your home, come by and see our experts at Action Rental and Sales at 1861 N. Eastman Road in Kingsport, TN, call us at 423-246-5181, or check us out online at actionrentalkpt.com
.