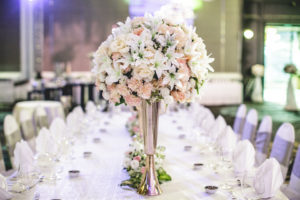 Linens are a basic part of any special event. Linens make table settings and serving areas look more put-together and elegant, and can add dimension, texture, and style to any event.
Linens can be very costly when buying them, especially for large events, such as receptions or rehearsal dinners. Buying linens outright is almost always a waste of money, because they wont ever get used again anyway! Spending lots of money to purchase linens means you're basically throwing that money away! When renting linens, however, not only are you saving money, but you're also not wasting money, because you're not trashing your newly-bought linens after your event!
Action provides the best quality, most variety, and best selection of linens to rent for your event! Come by today and see us to find all the linens you'll need to make your event a success!