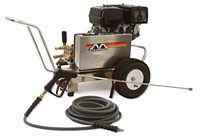 Every day you take actions to keep your home and car looking their best. Whether it is mowing your yard, washing your car, cleaning the inside of your home, trimming your hedges, sweeping your sidewalks or vacuuming your carpets, you take care of your property. However, one thing many people miss is pressuring washing the siding of their homes.

If you regularly pressure wash your home, it is much easier than you may think.  The longer you let dirt build up on the siding, the harder it is to clean.  Pressure washing is a quick and easy way to refresh your home's exterior and make it look new again. In addition to your home, pressure washing your sidewalks and driveway help immensely.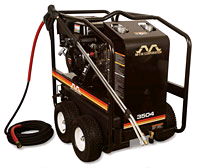 One things that stops a lot of people is that they don't have the right equipment. However, Action Rentals can help and be your stop shop for pressure washing equipment. From your basic equipment to extra hoses, daily or weekly rentals, we've got what you need to make your home have that fresh, clean feeling once again!
We are more than happy to provide any knowledge or experience we have to make sure that your projects are done with a minimum of hassle and a maximum amount of safety! We look forward to helping you with your next home or business project. Check out our website at www.actionrentalkpt.com, visit our showroom at 1861 Eastman Road, or give us a call at 423-246-5181.