When planning your wedding, it is sometimes easy to overlook minor details such as the guest book table or favor table. When you think of tables at your wedding, odds are you think of the tables in which your guests will sit or the tables where your food will be served. Don't forget to consider renting a few more tables to add to the feel of your reception. Here are some helpful ideas!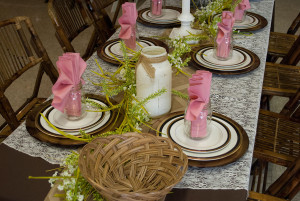 Guest Book Table
Whether you have the traditional guest book or a unique way to remember your guests, you'll more than likely need a place to put it. It's easy to think you can just set it up anywhere, but consider allocating a special spot and adding a floral arrangement or even candles to make the guest book table feel a part of your special reception.
Favor Table
Because the favors of your wedding will most likely take up the majority of this table, not many decorations are needed. Add a pretty linen tablecloth and a chalkboard or sign instructing the guests to take a favor home.
Cocktail Tables
During cocktail hour at your reception, more than likely guests won't be ready to sit down so have a few raised "bar-like" tables for your guests to stand around and chat to enjoy their beverage. Add some candles and smaller floral arrangements.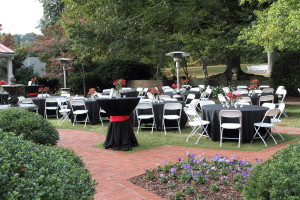 Gift Table
It is sometimes easy to forget you do receive gifts at the wedding from those friends or relatives that do not make it to wedding showers before the big day. Add a pretty basket or box to collect loose cards and also an area for gifts to be placed on the table. Consider adding a framed sign of you and your hubby as a nice added touch.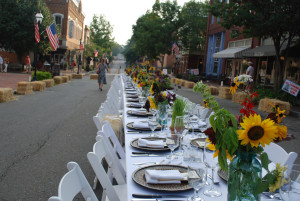 For help planning your next party, stop by and see the experts at Action Rental and Sales! We look forward to showcasing the wide variety of party rental items we have. From chairs to china to lighting to tents to linens and more we have everything you need to have the best event in town! Stop by our showroom at 1861 Eastman Road, visit our website or call us at 423-246-5181.